6 Tips For Boating Safely In Huntington Township
There are so many great reasons for living in the Huntington/Five Harbors area, one of which is being near the water. Town of Huntington has several marinas, beach clubs and beaches to enjoy. Whether you are swimmer, sailor, speed boater, kayak-er or just a water lover, boating knowledge is so important so that everyone can enjoy our local waters safely.
Here are 6 Tips for Boating Safely this Summer:

1. Take a NYS Safe Boating Course- All individuals born on or after 5/1/96 are now required to successfully complete an approved course in boater education in order to operate a motorboat. Approved courses include those offered by NYS Parks, the US Coast Guard Auxiliary, or the US Power Squadrons. Check our boating safety courses closest to you.
2. Wear a life vest- The U.S. Coast Guard estimates that life jackets could have saved the lives of over 80 percent of boating fatality victims.
3. Check the weather & the tides- never leave the dock without checking the overall forecast for the day. Weather can change rapidly so if you notice darker skies, choppy water or lightning- get to land. Also important is to know whether you will be traveling at high tide or low tide to avoid unexpected obstacles or even beaching. Check out our digital tide charts or stop in for a hard copy which is perfect for stowing away.
4. Got Propellers? Propeller awareness- know the location of your propellers and make sure your boat is off before passengers board or exit. Be aware of swimming zones and cautious near boats that are towing water skiers.
5. BUI (Boating Under the Influence)- is illegal on ALL Boats including canoes, rowboats all the way to the largest ships. Alcohol is the leading contributing factor in fatal boating accidents.
6. Participate in Huntington Safe Boating Week May 18th-24th which includes free classes, lectures, vessel safety inspections and the 7th Annual Waterfront Festival will be on May 19th at Mill Dam Park in Halesite, showcasing boat dealers, pre-owned boats and nautical equipment, vendors selling boat supplies, nautical décor and crafts. Live music, wine, beer, and food will round out a fantastic day overlooking beautiful Huntington Harbor!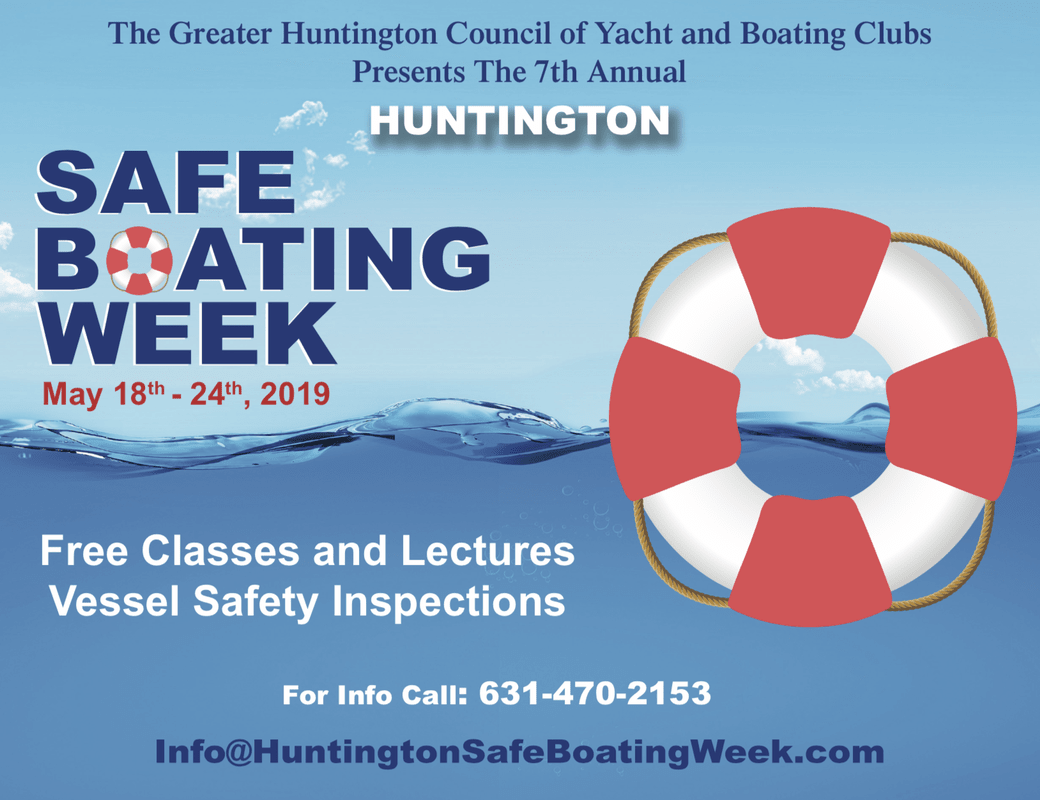 More Waterfront Fun: