Best Pizza Spots In Huntington Village, NY
Finding to-die-for pizza in Huntington is not hard. These are some of our favorite spots whether it be modest hole-in-the-wall gems or great family-owned restaurants. We hope this list helps you find some new favorites. Remember to share your foodie photos on Instagram with #LTLH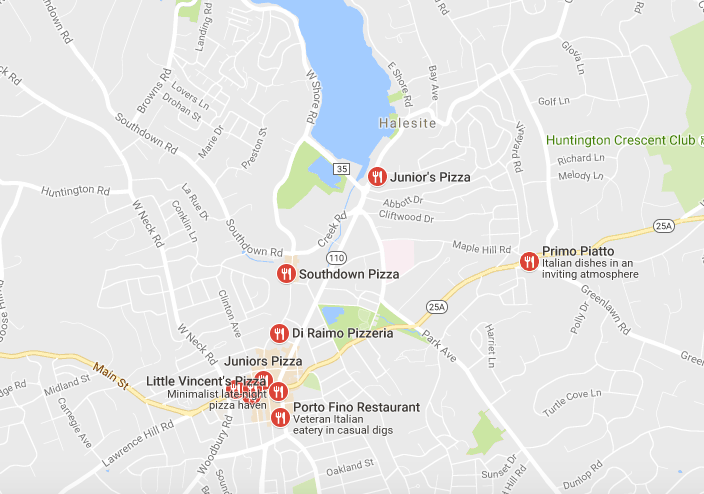 photo courtesy of Google
Di Raimo's Pizzeria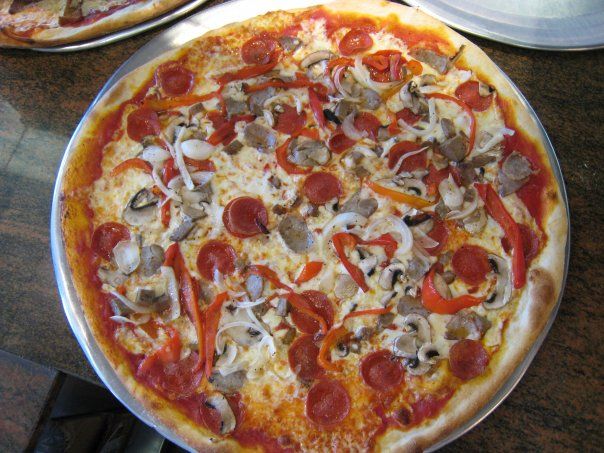 photo courtesy of Di Raimo's
Di Raimo's is family owned with families in mind. Comfortable booths, tvs, and an ample menu cater to all tastes. Plenty of dedicated parking is an added bonus!
Tip: Not sure what type of pizza to get? They always have a number of pizza variety on view- You might wind up with a slice or 5!
Located at 76 Wall Street, Huntington, NY 11743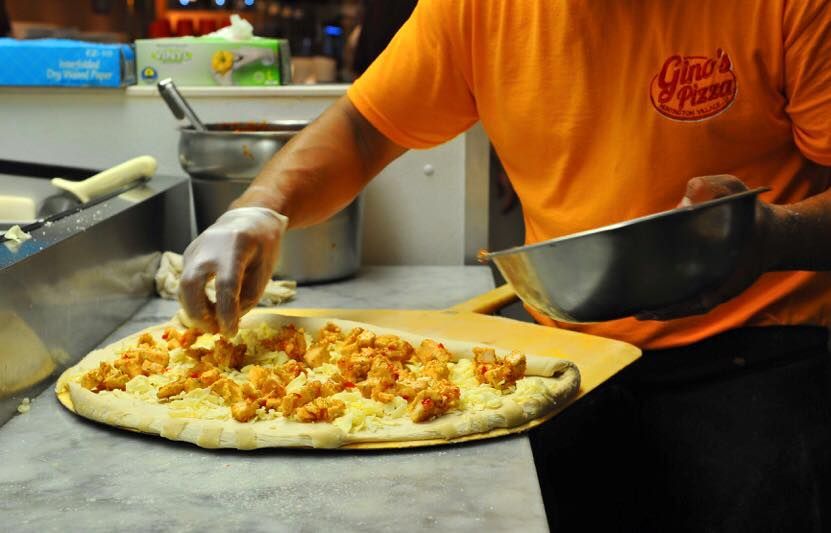 photo courtesy of Gino's Pizzeria
This relative newcommer to the Huntington pizza scene has been drawing rave reviews especially from teens. From regular cheese pizza to honey mustard chicken salad pizza, they've got pizzas for every taste by the slice or by the pie.
Tip: Their menu includes panini's, heros, soups, and more! Their Loaded Bacon Mac & Cheese Pizza is very popular.
Located at 318 Main Street, Huntington, NY 11743
Little Vincent's Pizza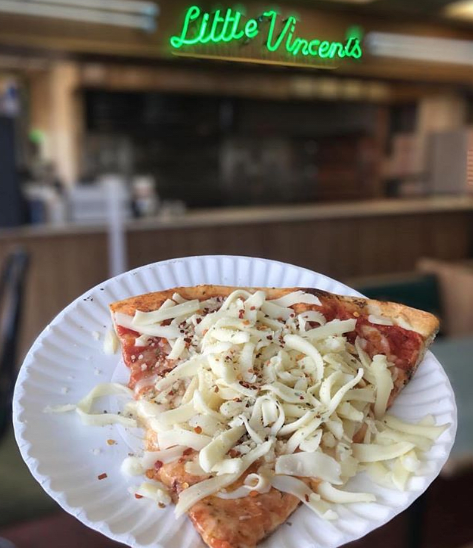 photo courtesy of @Little_vincents
Little Vincents or just commonly known as "Little V's" is a Huntington mainstay. No trip to "the village" is complete without a slice especially the favorite cold cheese slice; loaded with shredded cold mozzarella cheese. Excepting cash only and selling pizza only does not take away from this beloved joint which is open late and cranks out fresh pies constantly. Make a stop in after a show at the Paramount to cure all your after-show cravings.
Located at 329 New York Ave, Huntington, NY 11743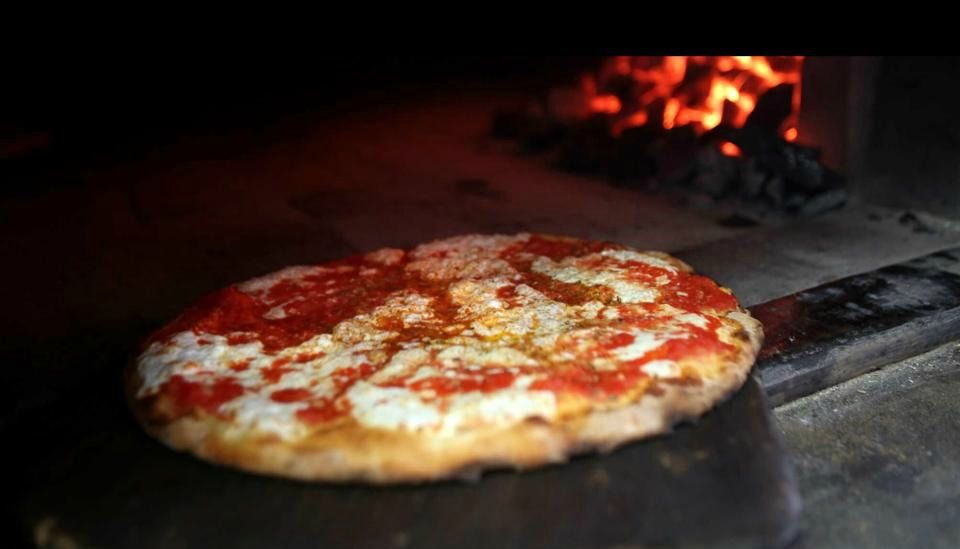 Pies are baked in a coal-fueled oven at temperatures exceeding 900 degrees; they're finished in 2 1/2 to 3 minutes. Pizza isn't sold by the slice, but, rather, by the whole pie. There are three sizes personal (10-inch, available only at lunch); medium (14-inch) and large (18-inch).
Located at 345 Main Street, Huntington, NY 11743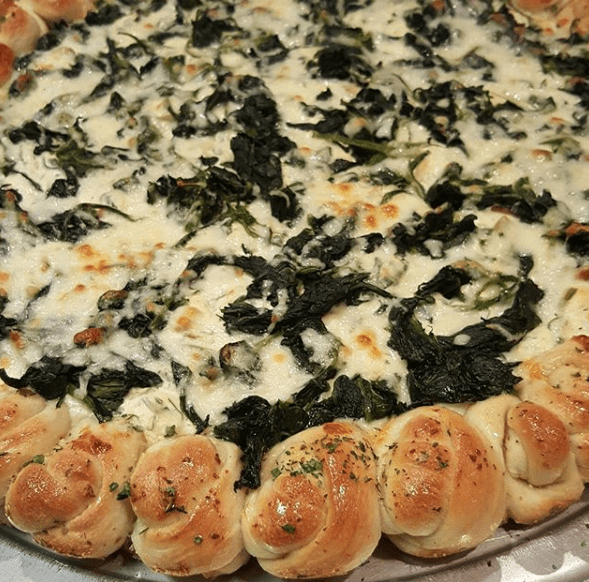 photo courtesy of Porto Fino Restaurant
Porto Fino is steps away from the Paramount is the perfect spot for a pre-show slice or a dinner with friends. They are fun and lively restaurant that is not afraid to get imaginative with their pies. They feature specials throughout the year including Pulled Pork (June) and Corned Beef & Cabbage (Around St. Patricks Day).
Tip: Stop in or visit their Facebook for their specials and/or latest creations.
Located at 395 New York Ave, Huntington, NY 11743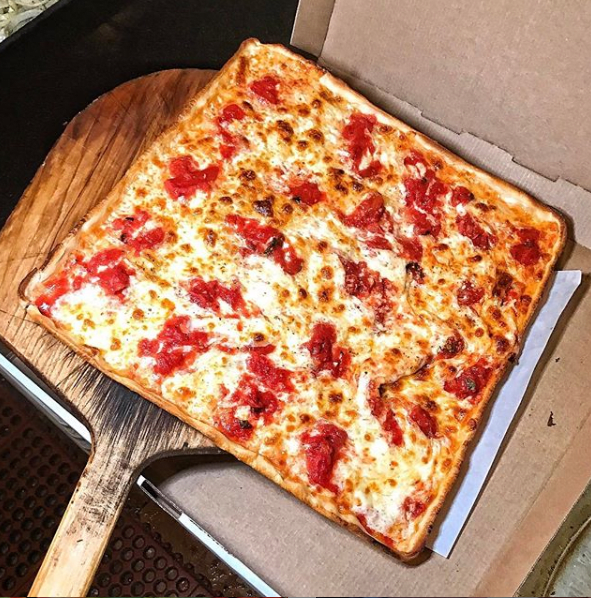 photo courtesy of Primo Piatto
Sitting outside the hustle and bustle of down town Huntington, Primo Piatto is nestled on East Main Street and glows with lighted trees at night. Choose from a variety of entrees or head straight to their brick oven pizzette menu which are 12" personal size pizza. They also offer a gluten free option at an additional cost. Their pizzette menu includes ten options including the tasty pazzia di carne and rucola e prosciutto.
Located at 138 East Main Street, Huntington, NY 11743
Rosa's Pizza
(temporarily closed for renovation)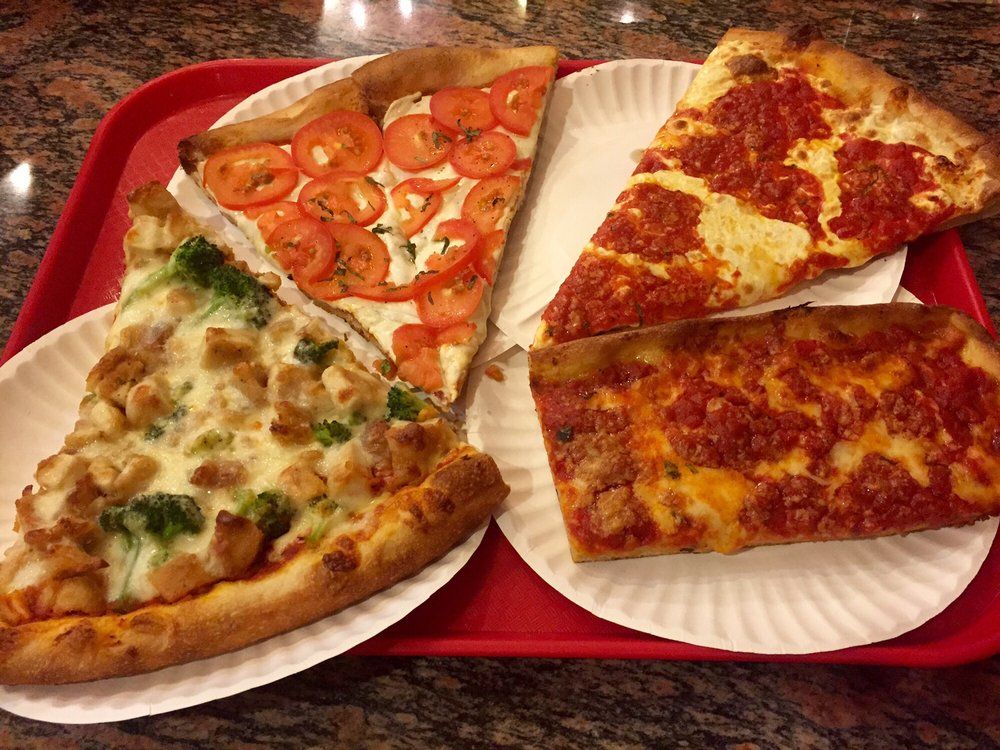 photo courtesy of Yelp
Rosa's pizza is an old favorite in Huntington and serves up Italian favorites including a number of pizzas, heros, mozzarella sticks (a crowd favorite) and more!
Tip: Their salad pizzas are awesome!
Located at 313 Main Street, Huntington, NY 11743
Southdown Pizza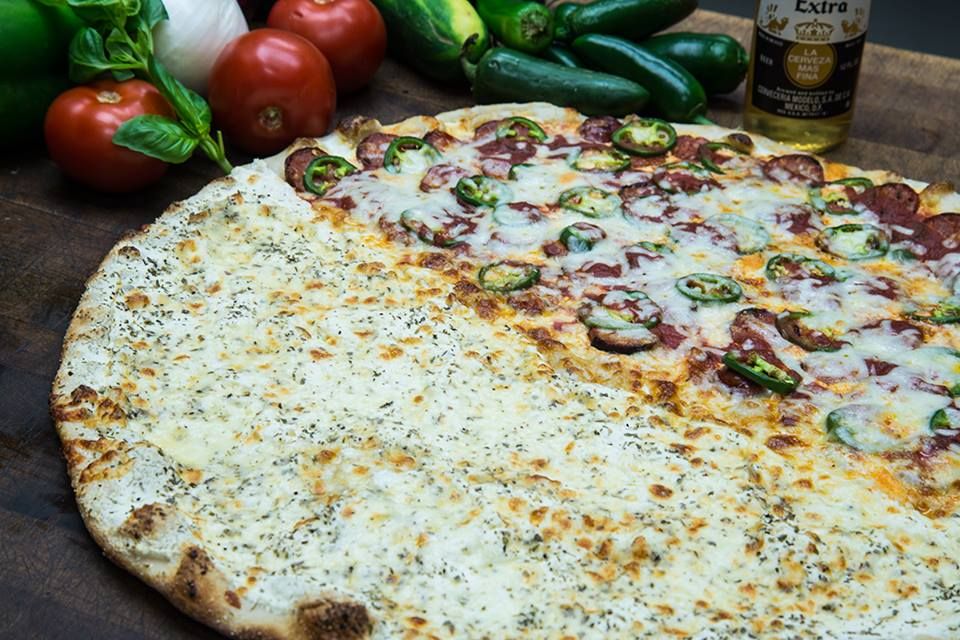 photo and header photo courtesy of Southdown Pizza
Southdown Pizza has been making dough on Wall Street since 1967! Conveniently located in the Southdown Marketplace shopping center with ample parking opportunities and two pick up spots right in front. With youthful options including a Big Mac, Whopper, Chorizo & Jalapeno, Honey Thai Chicken & More
Located at 211 Wall Street, Huntington, NY 11743
More Great Spots Outside of Huntington Village:

photo courtesy of Mario's
Mario's Pizzeria- With 3 locations, you know Mario's is a go-to spot no matter how you slice it. Check our their location for great selection and tasty fare.
17 Vanderbilt Motor Pkwy, Commack, NY 11725
311 Larkfield Rd, East Northport, NY 11731
1-17 Schwab Rd, Melville, NY 11747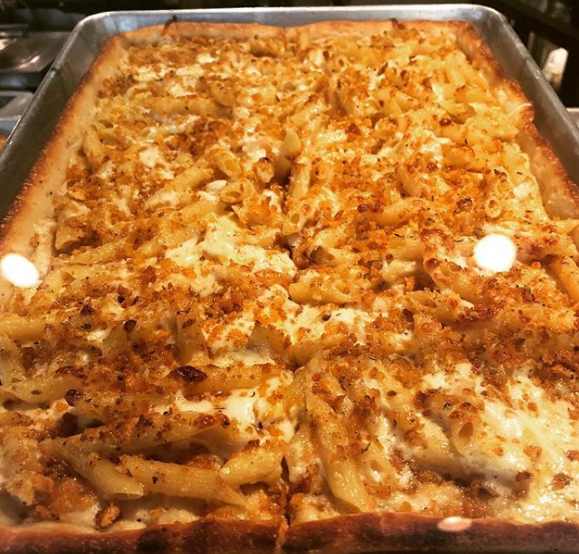 photo courtesy @NinasPizza
Nina's Pizzeria- located on Main Street in Northport, this cozy restaurant has a delectable menu and great everyday selection. Hosting a party- their 30" pizza will feed a crowd!
487 Main St, Northport, NY 11768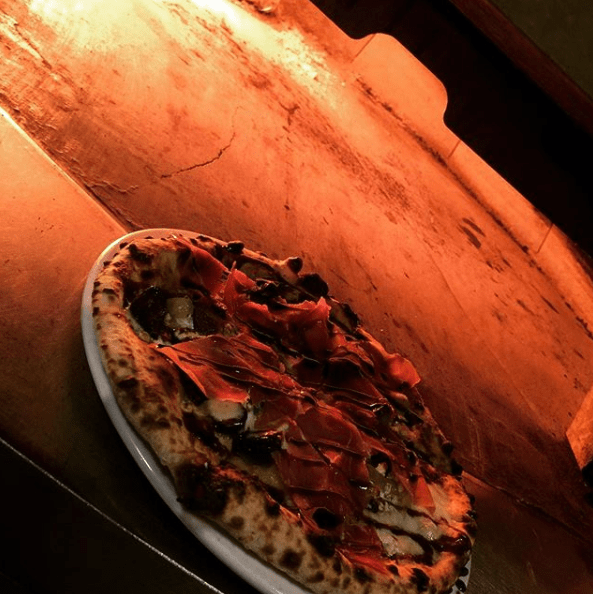 photo courtesy of @RedTomatoPizza
Red Tomato serves up artisanal pizzas in the Neapolitan tradition. Visitors love the crispy brick oven pizzas with their delicious toppings. If you are in the mood for something sweet- check out their 8" & 12" dessert pizzas.
6245 Northern Blvd, East Norwich, NY 11732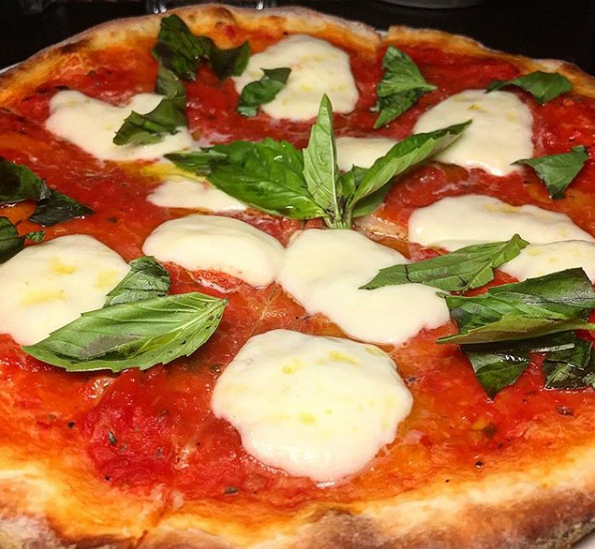 photo courtesy of @TheLiFoodie
La Pizzetta specializes in personal pizzas (pizzettas) and get rave reviews for this and all other menu items.
1008 Oyster Bay Rd, East Norwich, NY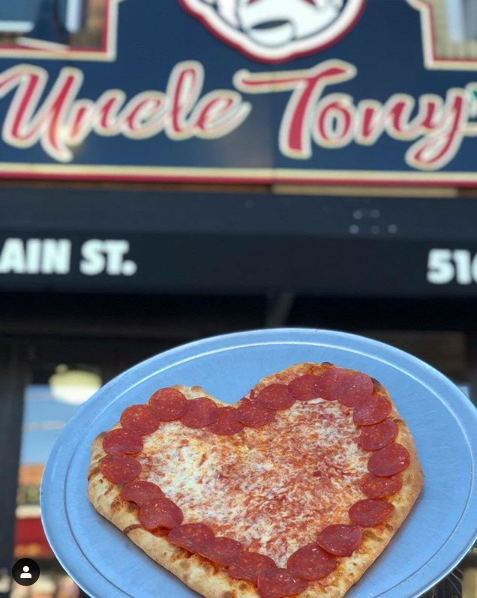 photo courtesy of @uncletonysoffarmingdale
Uncle Tonys of Farmingdale shares the love with great slices and even a heart shaped personal pie.


More Fun Blogs: