Equestrian Pursuits in Huntington
­Did you know that Huntington has horse stables and public bridle paths and places to shop for all things equestrian?
Before you ride you should have the right gear! A helmet is strongly recommended. Boots with a small heel, like a work, cowboy or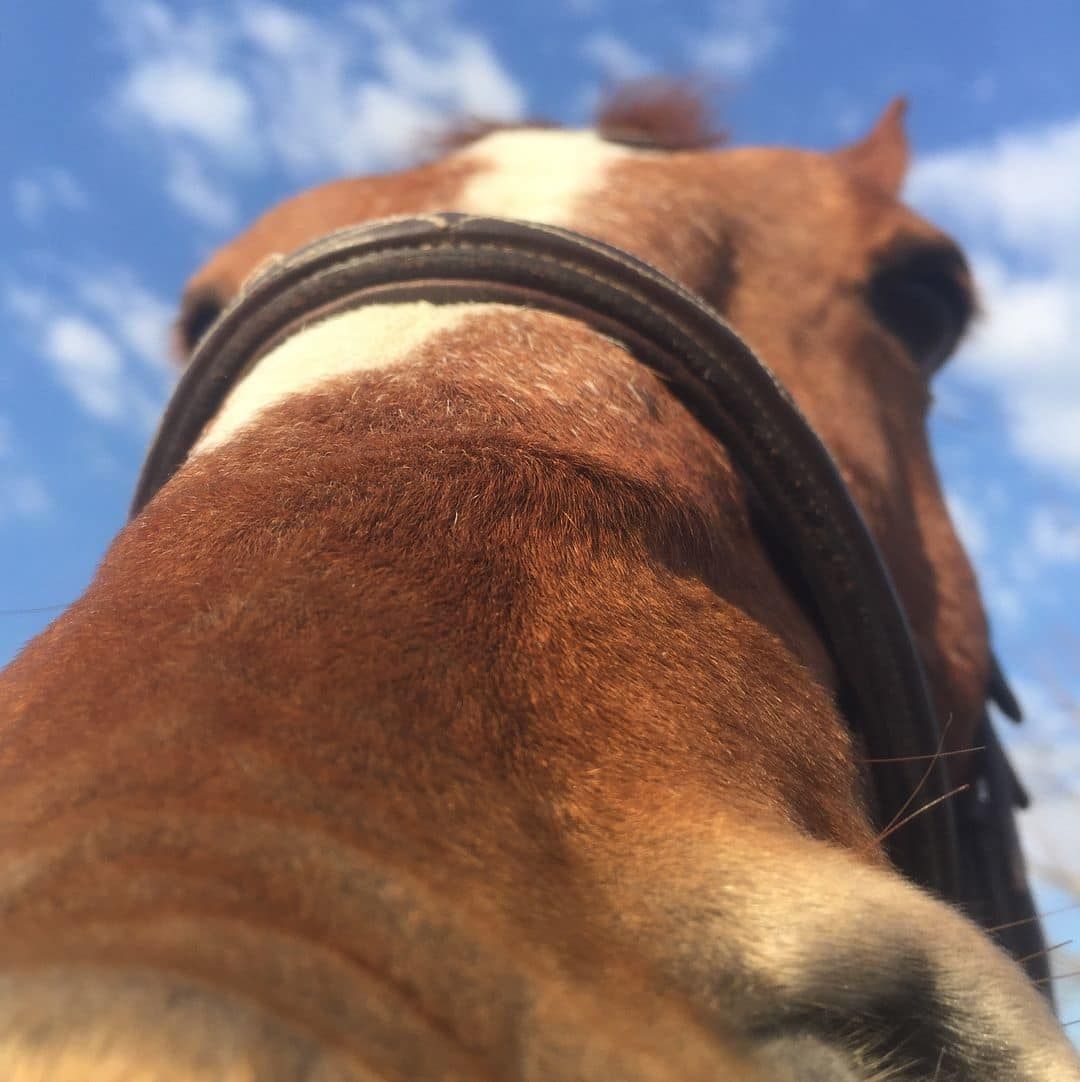 ankle boot are also important. After that…
Head over to Hobby Horse Saddlery on Jericho Tpke. in Huntington. Owned and operated by a longtime Huntington couple Christine & Kevin Moser. They also have a feed and bedding company, HBL Wholesalers to keep your equine family fed and comfy. 631.692.2730
Dover Saddlery, also on Jericho Turnpike in Huntington, is another solid choice for tack, clothing and supplies. 631.424.9070
Barry's Saddlery, in E. Northport, has been a long-time staple for saddle and tack repair as well as equestrian supplies. 631.754.2727
The Town of Huntington has the following parks that have public bridle paths.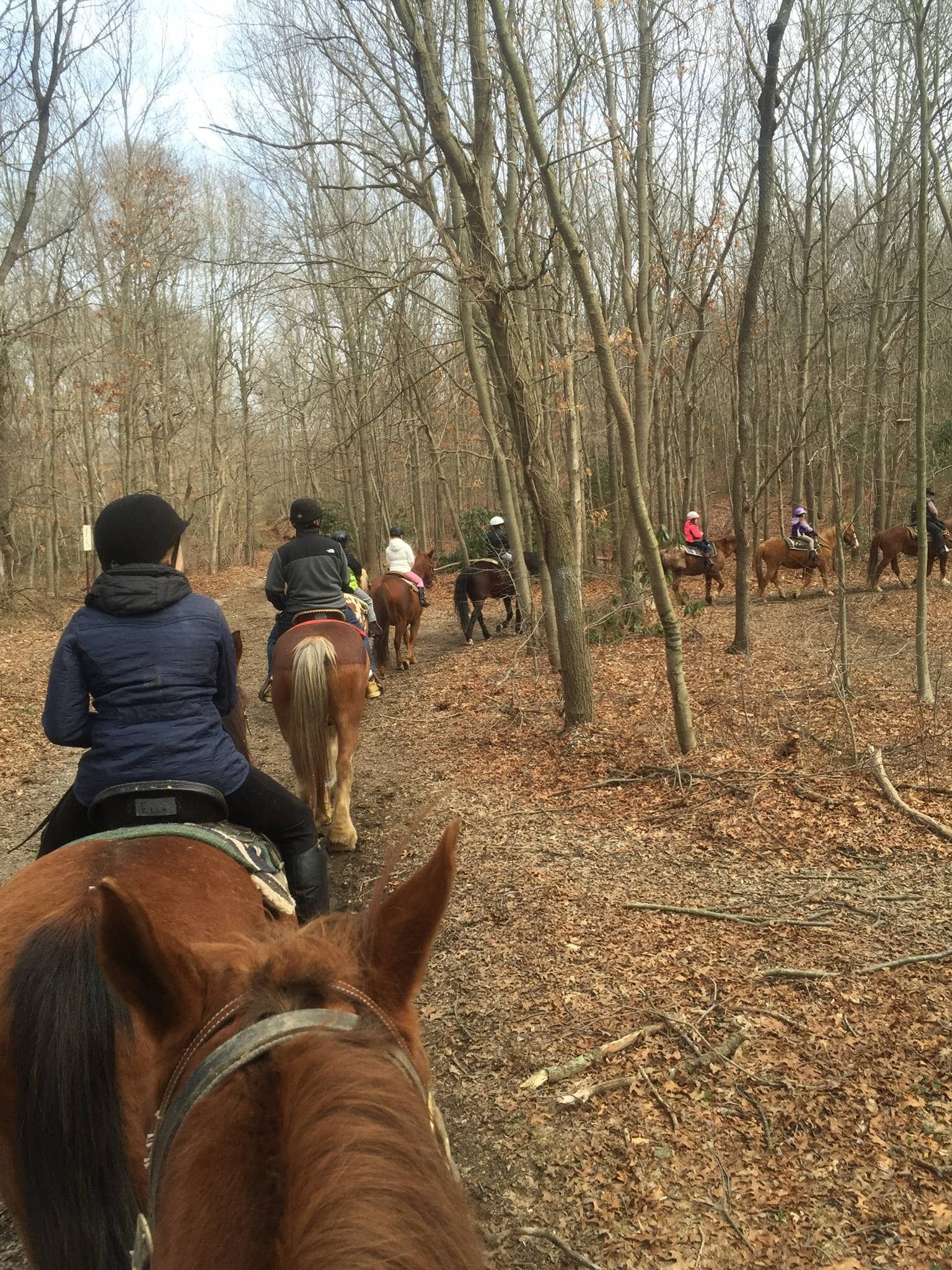 West Hills Park & Preserve Annual individual permit $35 or $70 for a family of 3, as of 2017 + Green Key Card. The Equestrian Center is slated to reopen in 2018. They will be offering public trail rides. There is a FB group for the park HERE
Caumsett State Park, No permit fee. Daily Vehicle Use Fee of $8.00 or Empire Pass.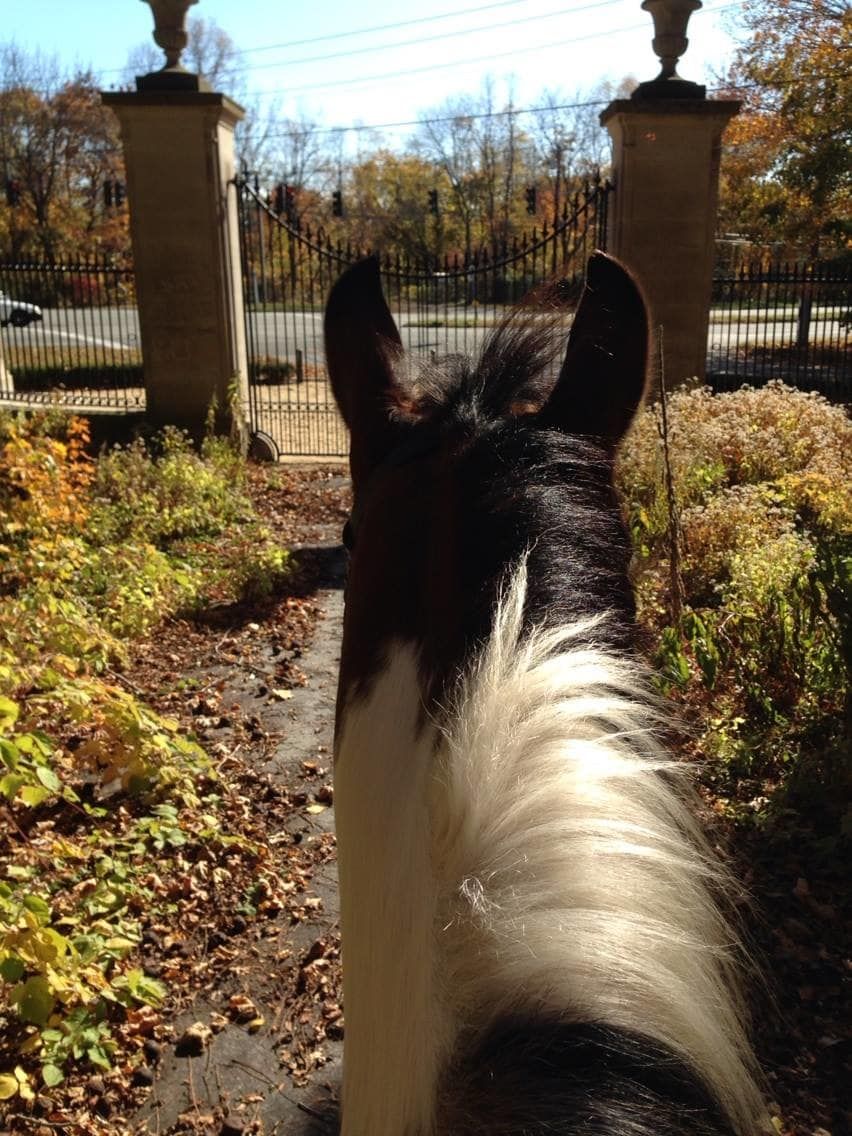 Sunken Meadow State Park - Parking Field 5, $50 Annual permit fee + Daily Vehicle Parking fee or Empire Pass.
Just a short drive south is Bethpage State Park, not just for golf and sledding! Call Bethpage Equestrian Center for information. This is the only barn in the area currently offering public trail rides.
A little further east in Smithtown there is Blydenburg County Park Annual Permit required, $35 for 2017.
Connetquot State Park in Islip is another popular equestrian park. Annual Permit required, $50
Heading West there is Muttowntown Preserve which is free!
For a complete list of NYS Parks that have bridle paths click here: NYS Parks
For a complete list of Suffolk County Parks that have bridle paths click here: Suffolk Parks
Huntington has some of the best to offer in riding instruction, horse boarding and horse sales.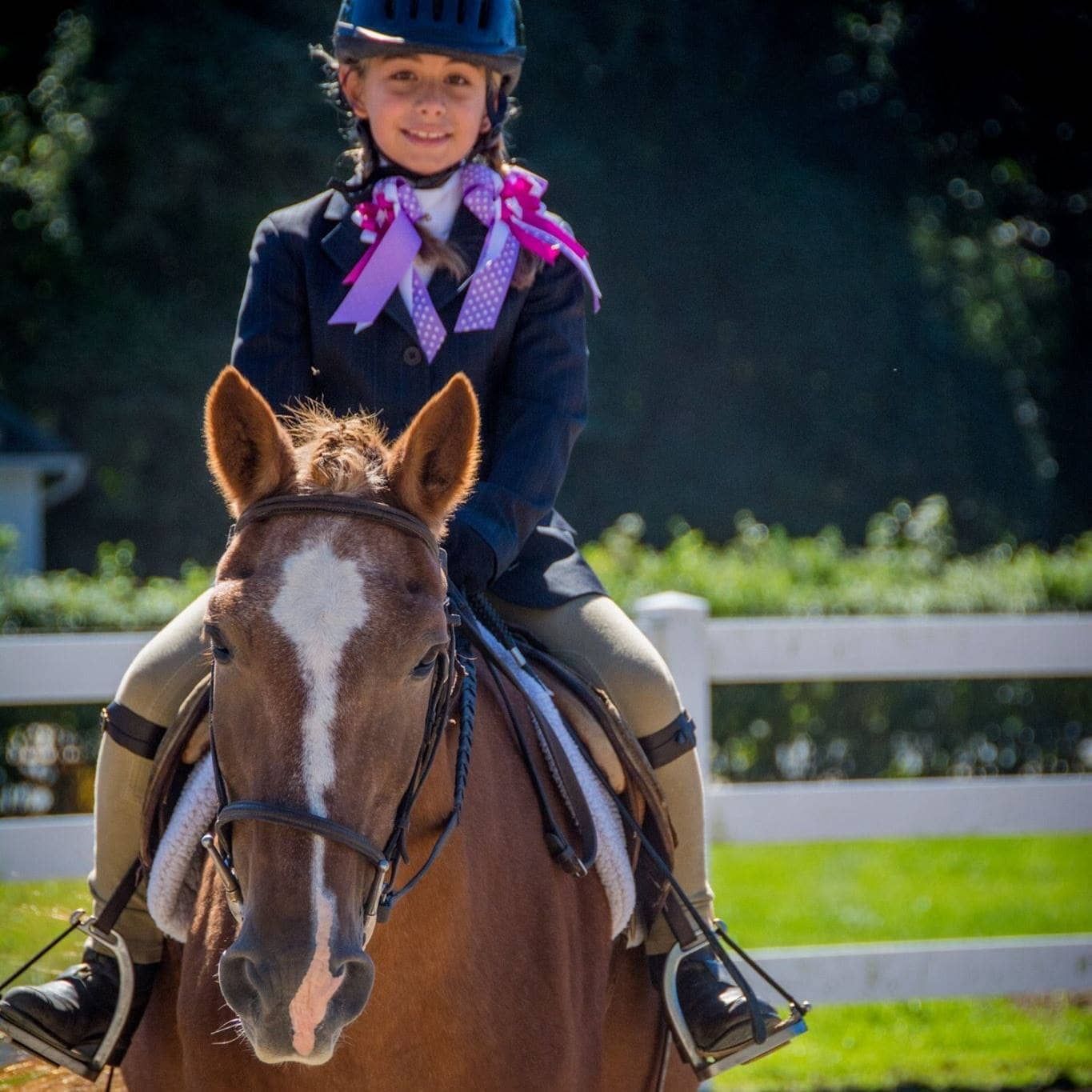 Lloyd Harbor Equestrian Center in Caumsett State Park offers boarding, private lessons and horse sales. 631.427.6105
Thomas School of Horsemanship in Melville offers boarding, sales, private and group lessons. They also have a hugely popular summer camp as well as Equine Studies during those school breaks! 631.692.6840
Stanhope Stables in Huntington offers boarding and lessons 631.351.6979
Winding Hill Stables in E. Northport offers boarding & private and semi-private lessons and horse sales. 631.923.0191
Greenlawn Equestrian Center in Greenlawn, offers private and group lessons as well as summer camp. 631.239.5768
Stonyhill Equestrian Center, in Northport, offers lessons, camp, boarding and sales. 631.754.9800
Indian Head Ranch, in Huntington, offers private & group lessons, boarding, sales & summer camp. 631.692.0965
HorseAbility, a very short drive West in Old Westbury, offers an amazing Certified PATH riding program and summer camp for individuals with special needs. 516.333.6151
Lastly, there are many great local organizations who help maintain the bridle paths, organize horse shows & events and support equestrian interests across Long Island. Below are just a few. To find out more about them just click on the name.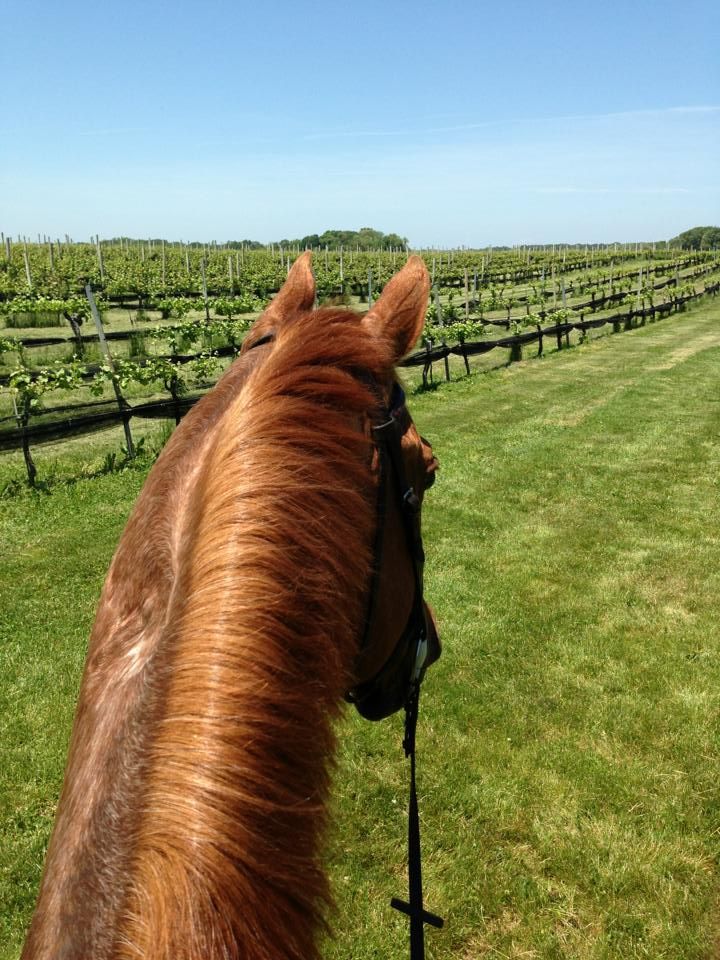 Nassau Suffolk Horsemen's Association
Muttontown Horsemen's Association
Professional Horsemen's Association
Smithtown Hunt Friends of Connetquot
Photo's by Christina Tabacco-Weber