Healthy Eats in the Huntington Area on Long Island
We are seeing it everywhere, magazines, TV, weight watchers, workplace, the gym; I'm talking about mindfulness. Mindfulness is not a new concept but seems to be the buzz these days. So although we can bring this concept to literally every aspect of our lives, let's talk about food (because who doesn't).
We eat out… a lot. Hey, we're busy (who isn't). We needed to make smart choices and I don't like to compromise. Living in Huntington, we don't have to! Here are some of our favorites places to help you make healthy, mindful, choices while not sacrificing a social life or your waist line.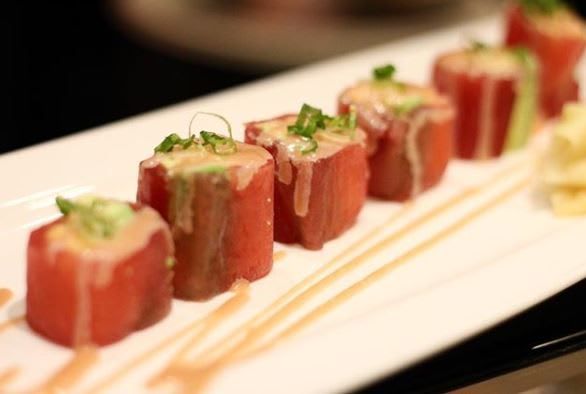 Samurai – You can never go wrong with Japanese cuisine. Just be mindful of the rice even if it's brown rice. The sashimi salad bowl gives you a bang for your buck. It's an array of fresh assorted fish on top of a bed of greens with homemade ginger and lemon dressing. Great for picking up on the way home from work. Hibachi is always a great choice but here's some tips: Ask them to not use butter or oil (they can be butter and oil smothers). You won't even miss it and the benefit will show up on the scale in the long run.
46a Gerard Street, Huntington, NY 11743
631.271.2588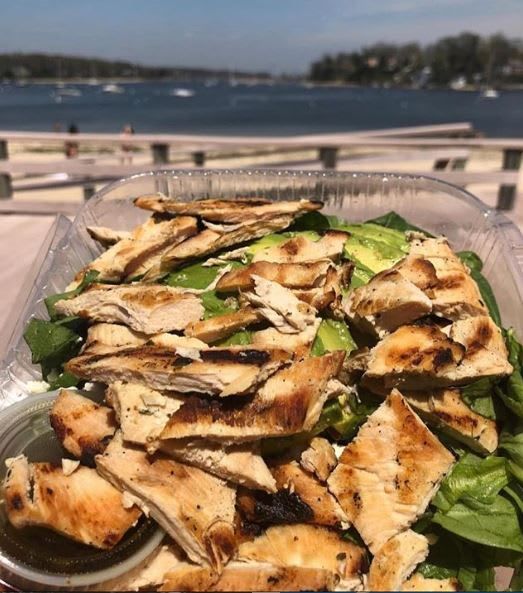 Photo courtesy of New York Panini
NY Panini – Pretty much everything on the menu is great. They have a variety of styles or simply create your own. You can substitute breaded chicken for grilled and ask for non-veggie items on the side to control the portion. Portion sizes are great and will usually give me two meals.
9 Wall Street, Huntington, NY 11743
631.271.3540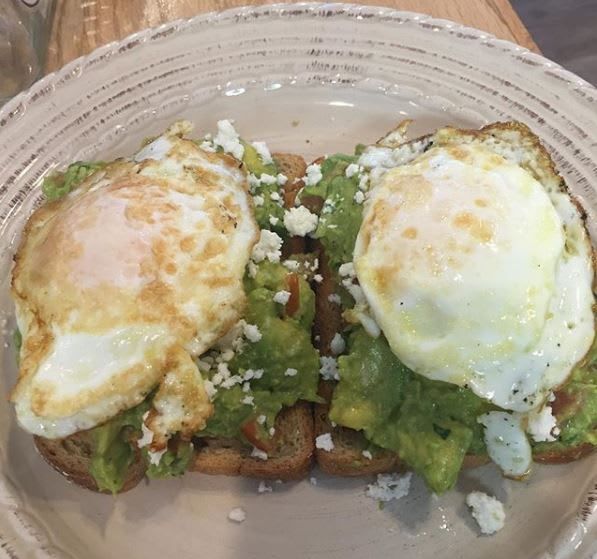 Photo of the Gourmet
Gourmet Whaler – If you are venturing into cold spring harbor, this place offers a variety of options (if you can pass up the ice cream and delicious milk shakes!) They have both mushroom/onion and spinach/bacon (Don't be afraid of bacon). For breakfast they serve it with home fries and toast but they will gladly substitute with a garden salad (it's never too early for salad). You can also launch yourself into the Avocado craze with Avocado toast! Lunchtime, they offer quinoa bowls and sandwiches. You can even forgo the bread and ask for it deconstructed on a bed of greens. They also have buddha bowls as well!
111 Main St, Cold Spring Harbor
631.659.2977
Photo from spicevillagegrill.com
Spice Village Grill – You never have to twist my arm to go out for Indian food. Spice village offers an excellent people-watching view of wall street along with a simple menu with delicious options. Opt for the mango chicken. It's sweet and savory. Forgo the rice on this dish and stick with salad. Add the papadum for some crunch (It's the crispy stuff they give the table at the beginning of the meal. It's a baked crisp. Light and crunchy).
281 Main Street, Huntington, NY 11743
631.271.9700
Photo from hometownbakeshop.com
Hometown Bake Shop – Life balance, am I right? Breakfast is great time to go. They have made to order breakfast sandwiches. They offer Naan as choice of bread (See above) and fresh grilled veggies. If you are with a group of friends… go ahead split a chocolate chip cookie. It's ok.
2 Little Neck Road, Centerport, NY 11721
631.754.7437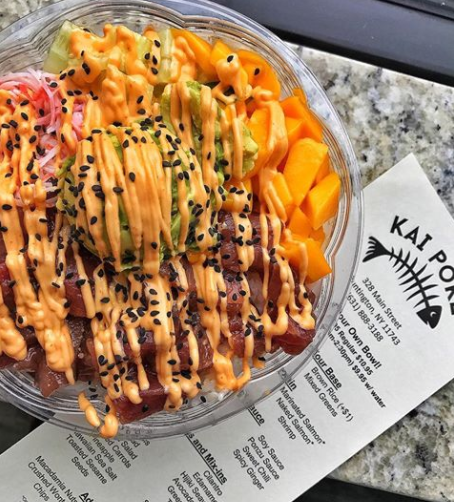 photo courtesy of @eating_longisland
Kai Poke- Offering a twist on the traditional Hawaiian dish, you can customize these bowls from start to finish with topping and mix-ins to your hearts content. Best part is you can assemble it to be as healthy as you want to be. Go for quinoa instead of rice or nix carbs and just have mixed greens. Pick your protein like raw tuna or salmon and add your veggies or fruits.
328 Main Street, Huntington, NY 11743
631.888.3188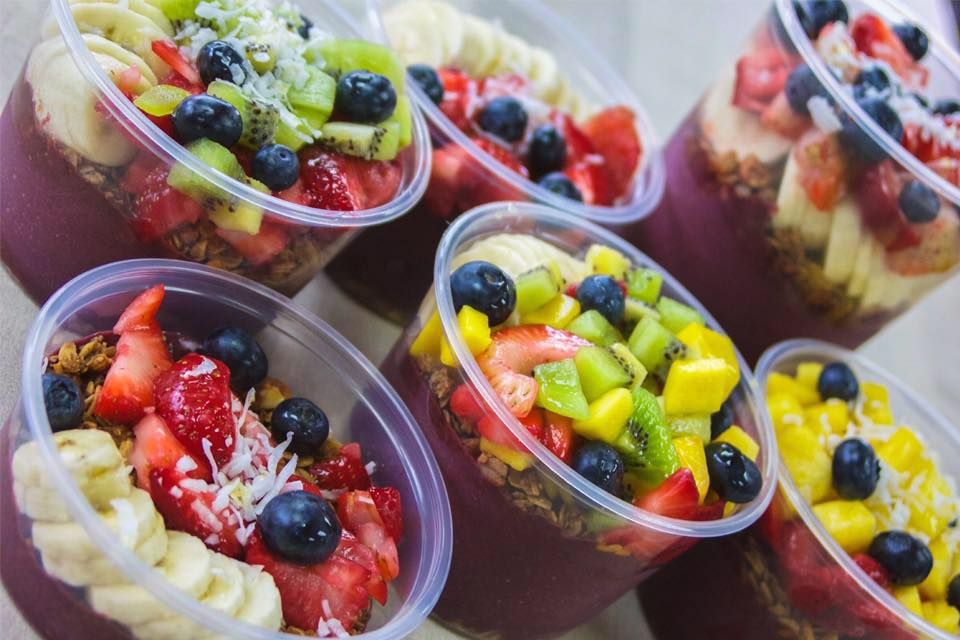 photo courtesy of SoBol_HuntingtonVillage
SoBol- get your Acai bowl fix at SoBol in Huntington. Pick your topping and add your granola for a healthy and filling lunchtime or any time meal. Add peanut butter, they sell locally produced Laurel's Butter, for an added protein kick.
339 New York Ave, Huntington, NY 11743
Take your mindful and healthy choices to any of the fabulous restaurants in Huntington. If you get stuck, ask for everything on the side, a salad with either grilled chicken or salmon on top and eat slowly. If all else fails, enjoy your meal, savor each bite and relish in the company you're with.
---
More Blogs Just For You: