Lucky To Have Farmers Markets & Farm Stands In The Huntington/Five Harbors Area of Long Island!
Just in time for Summer 2019~ Outdoor Farmer's Markets! We are lucky to have two of them right along 25A ~ in Northport on Saturdays, in Huntington Village on Sundays and a farm-stand in Greenlawn everyday.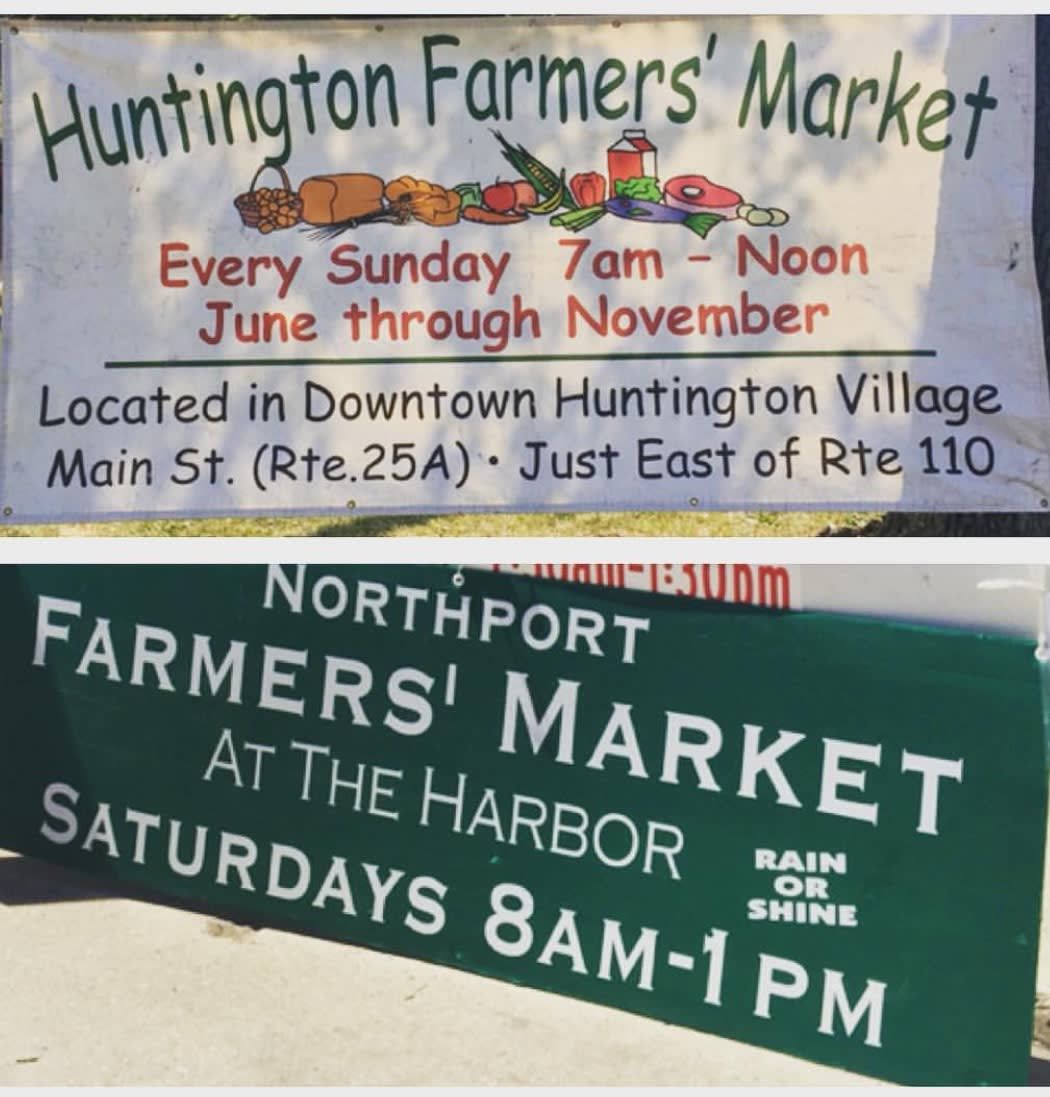 On Saturdays from 8 am – 12:30 pm, travel to Northport to find delicious goods along with a beautiful harbor view (This market will be weekly till mid November). At the Northport Farmers Market, you will find wonderful produce grown locally, edible delights including bread/cakes, honey, olives, vinegars, even the luxurious homemade soaps and crafts, all while being entertained by live music.
On Sundays, at the end of Huntington Village, in the Elm Street parking lot (parking found east of NY Avenue off 25A) is another Farmers Market from 7 am – 12 pm (This market will be weekly till mid). Look for the white tents, where produce has come from the East End of Long Island. While a smaller market, the Huntington Farmers Market is one that does not disappoint. You'll find locally grown corn, beets, green beans, tomatoes, wildflower bunches, apples, grapes, as well as homemade Italian fare and crispy breads and pies. Check out their website for the vendors that frequent this market.
Everyday the farm-stand at the John Gardiner Farm in Greenlawn, on Park Avenue, is open everyday from 10am to 6pm and features fresh vegetables from local farms. Also on the property is the lollipop train which runs on Saturdays.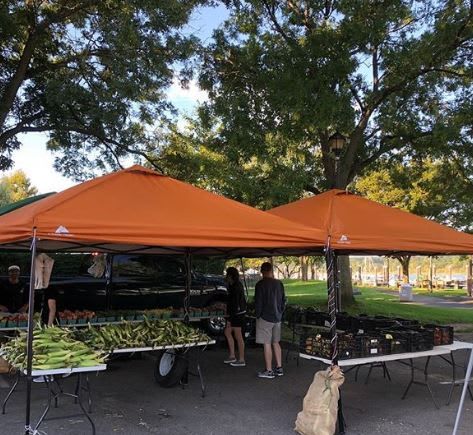 photo courtesy of @ryan.wes17
All of these Farmers Markets provide you with a chance to buy organic, buy it fresh from the fields, and help you and your family eat healthier. Buying locally supports our farmers here on Long Island and it's a great way to get out early to start your weekend with a leisurely stroll.
If you want your own eco-friendly shopping tote send us an email at [email protected] and we will send you one or let you know when would be best to drop by. We are lucky to have Farmer's Markets Here in the Five Harbors!