Snow Much Fun in Huntington, Best Sledding Spots
What to do after a snow storm in the Five Harbors? Go outside and enjoy all the snow it left behind. There are snow many reasons we are lucky to live here!
Have fun taking in the scenery, building forts, throwing snowballs, making snowmen and of course, sledding!


Please note: Suggestions for sledding are "unofficial" spots and not endorsements from these locations. Most areas discourage sledding. Please sled conscientiously and most importantly safely.
Sledding:
Centerport
Crescent Club Golf Course - **Park by Blondies Bake Shop and be sure to stop in for hot chocolate and some yummy treats. (631) 424-4545
Dix Hills
Half Hollow Hills East
Dix Hills Park- Golf Course
Huntington
photo courtesy of the Village Tattler of Sledding at Coindre Hall
Coindre Hall
Heckscher Park
Cold Spring Country Club
Koster Park
South Huntington Public Library
South Huntington School District District Office
Lloyd Harbor
photo of sledding on Banbury Lane & West Neck Rd
Caumsett State Park
Banbury Lane & West Neck
Northport
photo courtesy of crabmeadow.blogspot.com
Crab Meadow Golf Course
Bellerose Avenue School
Cross Country Skiing and Snowshoeing: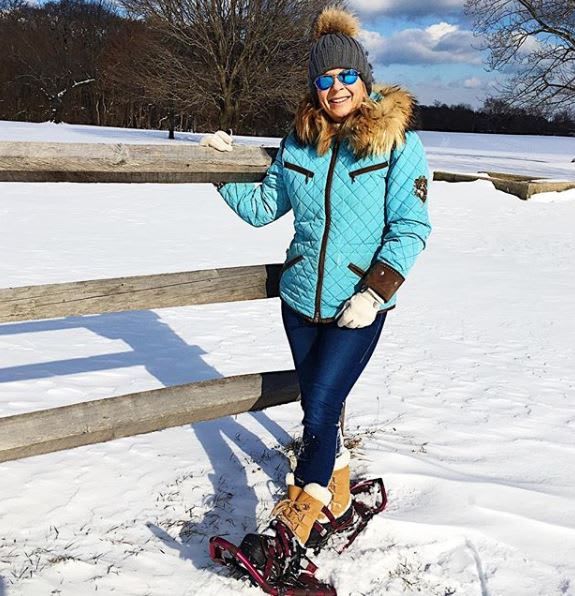 photo courtesy of Elena M. D'Agostino
Caumsett State Park - 1750-acre park overlooking the Long Island Sound. Cross country skiing is available during the winter from 8 am - 4:30 pm. 25 Lloyd Harbor Rd, Lloyd Neck - (631) 423-1770
Trail View State Park - 400-acre park that features hardwood forests. Jericho Turnpike, west of Woodbury Road, Woodbury - (631) 423-1770
West Hills County Park- 4 miles of wooded land perfect for cross country skiing. Also the location of Long Island's highest point at over 400 feet.
Outdoor adventures not your speed- try a recipe like "Dreamy Creamy Hot Chocolate" from past Book Revue guest, Paula Deen and curl up by the fire with a good book.
No matter what you choose, enjoy the winter wonderland beauty of the Five Harbors and don't forget to include your pets!
Please leave a comment below with your tips for places to go for sledding, cross-country skiing, etc. or share your Instagram photos with #LTLH
Happy Snow Day! Stay warm and stay safe!